LIVING OR STAYING IN BARÈGES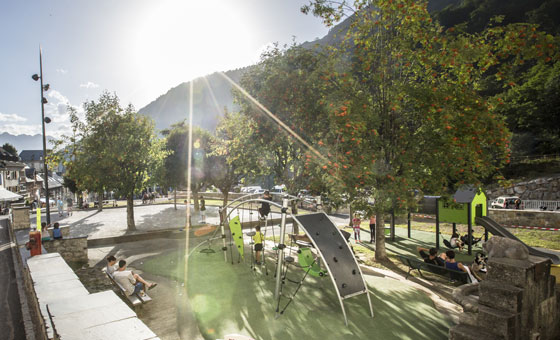 Dear residents and visitors,
The Barèges Town Hall has set up this new internet site in which you will find all the information you need, whether you live in our Hautes-Pyrénées village, are passing through for a period during the winter or summer season, or for a thermal stay. Or perhaps you are still at the planning stage.
Barèges has a lot to offer, for example: first and foremost its natural environment, located as it is in the heart of the Pyrenees National Park and the International Dark Sky Reserve, on the edge of the Néouvielle Nature Reserve, and near the most famous Great Sites of the Pyrenees: the Pic du Midi de Bigorre, the Gavarnie Cirque, Cauterets - Pont d'Espagne and Lourdes. Added to these are the culinary attractions of several excellent restaurants, plus cultural and scientific aspects which draw enthusiasts and researchers from the world over.
Located at the foot of the Tourmalet, Barèges and its valley welcomes thousands of cyclists who come to test their strength on all the mythical passes of our extraordinary, vast cycling territory: Aubisque, Soulor, and Hautacam to name but three.
The Tourmalet Domaine, our ski resort, offers something for everyone. A magnificent, inspiring place where the little ones can learn; and as many different landscapes as there are mountain slopes: Ayré and its pine forests, the Lienz plateau, reminiscent of the far north, with its dog sledding, la Laquette and its view over the Pic du Midi, the climb up the Tourmalet and the wide slopes which will lead you to the La Mongie side.
Finally, treatment and relaxation are on the agenda for a stay in Barèges thanks to the sulphurous waters of our thermal baths and our Cieleo fitness centre, the benefits of whch are now well-known.
This fantastic heritage is what the team at the Town Hall are striving to preserve, improve, highlight and embellish so that we may all enjoy this wonderful place. We hope that this site will answer your questions, but if not please don't hesitate to contact us at the Town Hall.
The Barèges Town Hall team